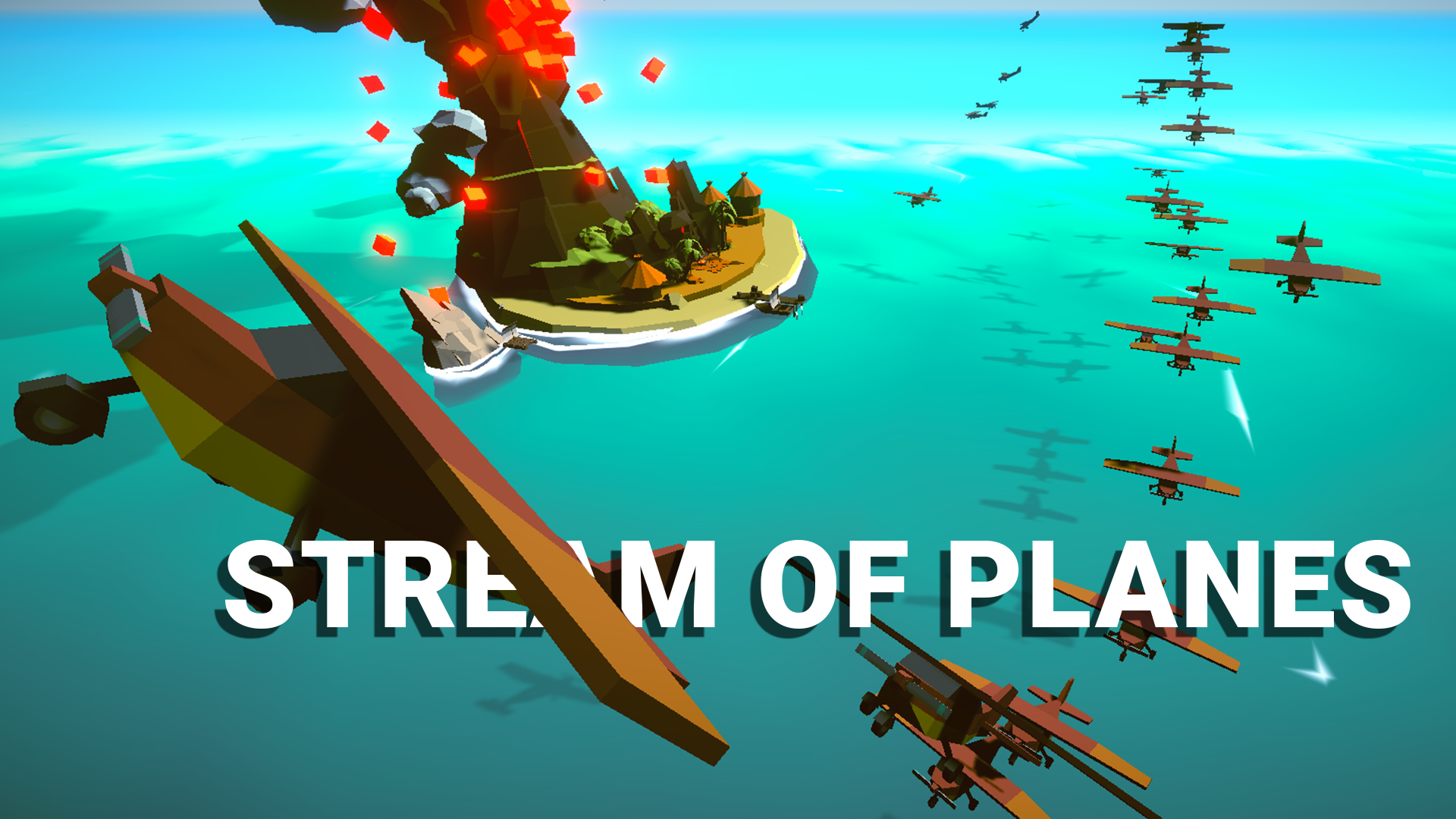 Stream of Planes
A downloadable Stream Game for Windows
[DEMO] - STREAM OF PLANES
If you're a Twitch streamer. Load this bad boy up and have your viewers type "!PLAY" in chat. Watch as the world populates with your viewers' planes.

But if you just want to watch AI planes fight eachother, this game is for you too.
FEATURES
Easy Twitch Integration to enjoy playing games with your homies
Slow motion slider for cinematic camera shots
Kick ass planes that fly through the air and fight eachother without any help
CONTROLS
Not too much to say here because most of it is automated camera controls, but...
FREE CAM - Hold right click to free look and use WASD to move
SPECTATE PLAYER - Open the player list on the left and click the camera next to a player's name
RESTART GAME - Open the settings menu on the top right and there should be a button at the bottom of the menu
EXTRA INFO
For the OAUTH PASSWORD, just go to https://twitchapps.com/tmi/ and link your Twitch account. This is more secure than just entering your Twitch login info.
Please keep in mind that this is a very early build of the game and everything is subject to change. There WILL be bugs - some known, some unknown.
If you have suggestions about what to add to the game / criticisms / complements / questions, feel free to leave your thoughts in the comments. I will read all of them.
Download
Click download now to get access to the following files: